Episode 7 of the podcast is now online. I'm taking a quick break from Fifty Shades of Grey, that will return in a few days. Today I'll be talking about sissies. What are sissies? Well I'll tell you! I'll also tell you about three particular sissies with some odd quirks, their moans, groans, slutty outfits and more! One of them even looked like Christopher Dodd.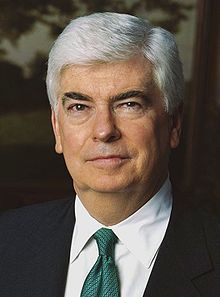 *
Imagine that face and hair when you listen to this and you'll see why this is particularly funny, and what I meant about sissies generally not caring about passing as a woman.
Audio clip: Adobe Flash Player (version 9 or above) is required to play this audio clip. Download the latest version here. You also need to have JavaScript enabled in your browser.
Intro music is Ghosts 19 off the album Ghosts by Nine Inch Nails, under the creative commons license.
*Disclaimer: The sissy described in this episode was not Christopher Dodd, the sissy just resembled Christopher Dodd.